Reach Beyond Mount Kilimanjaro Expedition
Mount Kilimanjaro is often referred to as "every person's Everest," and at 19, 340 feet, Mount Kilimanjaro is often referred to as "every person's Everest," and at 19, 340 feet, is the world's tallest freestanding mountain. Kilimanjaro, with no technical climbing, is a mountain that anyone fit and able can climb simply by walking. Walking, that is, with both a respect for the mountain and knowledge of altitude. Follow along on this journey with our Expedition Log and meet our incredible team members who are fundraising for Outward Bound's charitable programs!
Follow along from home as we share our updates from the field on this eight day trek up the world's tallest (19,340 ft) freestanding mountain!
Our climb up Kilimanjaro is an 8-day, 65 km hike which takes us through five different ecosystems; rainforest, heather, moorland, alpine desert and glacial terrain.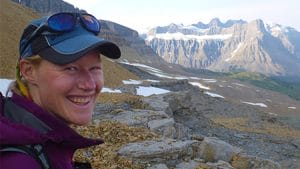 Amy has been instructing with Outward Bound Canada for over ten years. She has led trips throughout North America and internationally, but spends the most amount of time with OBC in the Rocky Mountains.
She is looking forward to leading this fundraising expedition which will give more people access to Outward Bound's transformative programming.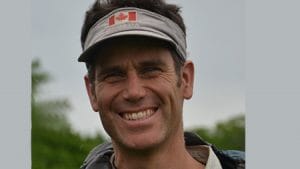 Colin Bunge has had Outward Bound and outdoor adventures in his blood for more than 30 years. During university he studied Business and Outdoor Recreation and later followed with an education degree.
He is also an avid canoeist, cross country skier, climber and loves adventuring with his family. Some of Colin's recent expeditions have included the North West Passage with Canada C3, the Nahanni River, and cycle touring in parts of Europe and trekking to Everest Base Camp.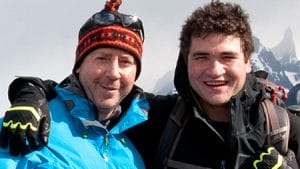 MEET THE TEAM: DAVID & SEB
David didn't grow up an outdoorsman but has embraced it wholeheartedly since early adulthood — wilderness camping and canoeing, cycling, walking and trekking, and a little bit of skiing and golf thrown in for good balance.
He is looking forward to getting out, looking in and giving back. Climbing Mt. Kilimanjaro is a huge feat but one he is looking forward to conquering with his son Sebastian to raise money and awareness for Outward Bound.
Karen is an Outward Bound alumna, having completed a 21-day course in northern Ontario at the age of sixteen which had a positive impact on her life and boosted her self-confidence.
Now later in life, she is committed to re-discovering the authentic sense of self she found during her teens.
When looking over Outward Bound's course offering she knew instantly that going to Africa to climb a mountain was exactly what she needed to do at this point in her journey of life.
Recently retired from a thirty-year career as a restructuring executive, Ken now fills his time withhis new venture – opening running an event space called the Aperture Room, in Toronto.
He is passionate about his international volunteer work, and working with First Nations communities.
Ken and his wife, Holly, enjoy biking, hiking, kayaking, sailing, travelling and spending time with their silky terrier, Kelsey.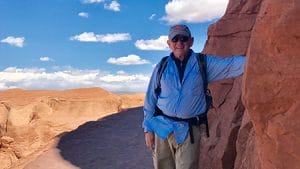 Allan grew up with a love of the outdoors, nurtured by family camping trips and his participation in the Boy Scouts of Canada.
He and his wife Sheri have focused on raising their four children with a love for the outdoors and providing them with a variety of life's experiences through participation in sports, travel, scuba diving, and hiking.
This will be Allan's first time hiking Mount Kilimanjaro and he is thrilled to be sharing the experience with his daughter, Devon.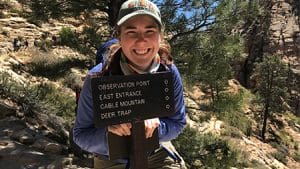 When Devon is not taking care of patients in the hospital, she absolutely loves to be outdoors. Since participating in a seven-day backpacking trip to Yosemite National Park with eleven strangers, she knew she wanted the outdoors to be part of her life. Devon has since been hiking in many national parks, and taken up an interest in running, white water and flat water kayaking.
Devon expects to push her limits mentally, physically, and spiritually, but is thrilled to have an opportunity to help others experience the healing that comes through adventure and nature.