Bounders' Log: Antalya
Antalya came to Outward Bound looking to complete the Adventurous Journey portion of her Duke of Edinburgh's Award. She set out on the trip apprehensive and unsure of what to expect, having never undertaken a backcountry adventure. "Fear cultivates anxiety and self-doubt that impedes on my ability to take chances and dissuades me from taking risks that could enhance my life," said Antalya. What she discovered about herself on her five day canoeing expedition in British Columbia's Samsun Narrows was so much more meaningful.
Antalya shares her West Coast Expedition Experience
A week prior to my canoeing expedition with Outward Bound Canada, I was reluctant to go, I even quivered at the thought of having to leave my home to stay in the forest. I had little back country camping experience and I was anxious about leaving my family. For my own closure, I started to read reviews on Outward Bound with my friend, who would be accompanying me on this trip. Hesitantly, we headed off to Courtenay, BC, where our trip would begin. As we walked onto the bus, peering at the eight other participants, little did both of us know, that instead of this trip changing our lives for the "worse", it would be the complete opposite.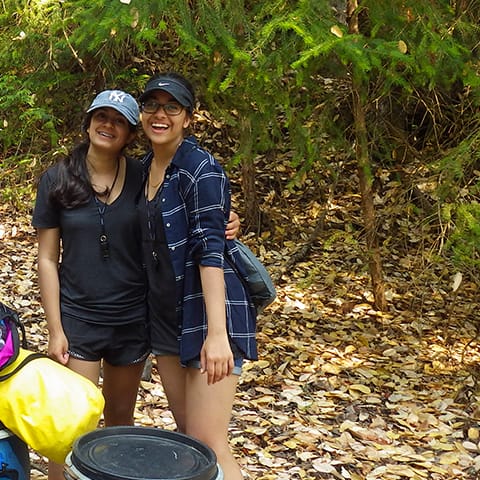 On the first day, both my friend and I had questioned ourselves as to why we would book a trip that was so challenging, making it difficult for us to have an optimistic approach to many of the obstacles we initially faced. As a team of ten, all the other members were in a somewhat similar situation. When I realized that I wasn't the only one who was struggling, I brought it upon my myself to try to help others as much as I could in order to be a contributor. In a way, helping with the transportation of our luggage and lifting the canoes, helped pass time; which my friend and I were initially so desperately hoping would speed up. By the second morning, I had already noticed a change within me. I felt this sense of accomplishment and I was excited for what lay ahead. The fear based factor that heavily consumed my judgements in the past, had been silenced after the first night. I started to take on new challenges willingly that pushed me out of my element. I didn't think I was capable of putting up a tent, or adapting without the use of an actual washroom. This new-found flexibility aided me when adapting to my new surroundings.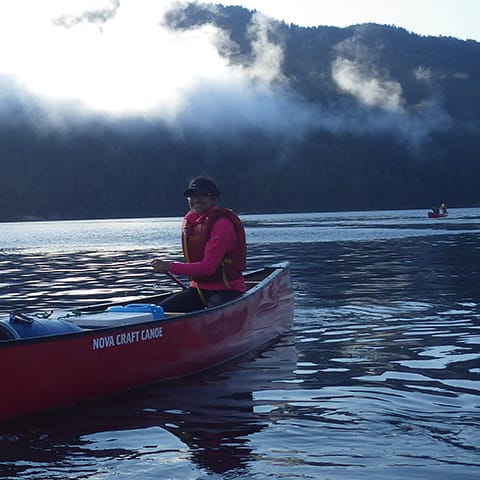 Through this challenging journey, I built confidence, self-sufficiency and resilience. As a shy individual, I felt most open and connected to the other participants on the trip. I had never bonded with a single group of people so well over a five day span. In hindsight, I believe it was fate that brought us all together for that trip. Many participants came from from all over Canada , and I was able to learn about their lives. To this day, I still talk with some of them. Each person brought their own distinct personality and as a result we all felt like a family. I still cannot fathom how my initial reaction on the bus went from just seeing blank faces sitting quiet for a three hour drive to the end where we all talked and laughed.
Though my arms got heavier with each paddle stroke and new obstacles continued to follow, as a team we learned how to tackle issues together and problem solve with the resources we had. On this trip, I realized that not all of life's complications have to be as daunting as one can make it seem. Taking the time to evaluate what really matters gives a person a certain awareness and a chance to be grateful for what they have, especially during troubling times.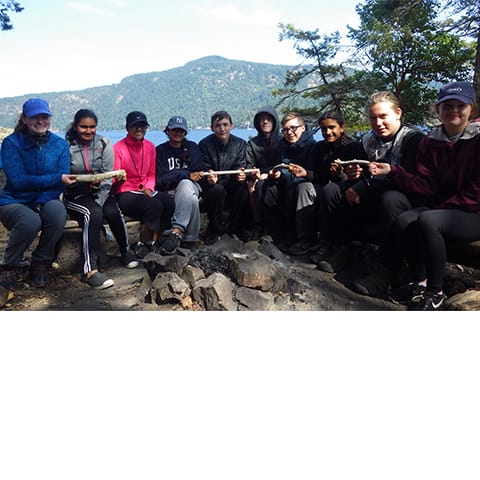 Despite, the initial adjustments to the environment and the discomfort I felt during the first night away from home, the rest of the trip took a remarkable turn and it left me with memories and it etched a permanent mark within me forever. The skills I learned from the trip, have changed how I perceive my outlook on life and it gave me hope that I can withstand any circumstance, even if it seems unachievable. Leaving this trip made me feel like I lost something I never realized I needed. Never will I forget how I felt sitting with everyone at night or listening sound of the waves crashing on the rocks while the sun warmed my back on those hot summer days.