Return of the Magnus Flood Award
Written by: Ned Kelly
Marika Chandler has been selected by her fellow staff and instructors to receive the Magnus Flood Award, which recognizes outstanding work within the organization. Marika was selected due to her inspiring commitment to her work, despite its challenges and pressures. As Ontario Programs Director, Marika oversees the quality of programs across much of Ontario, directly works with course directors and instructors in the field, and strategically plans for future programs in the region.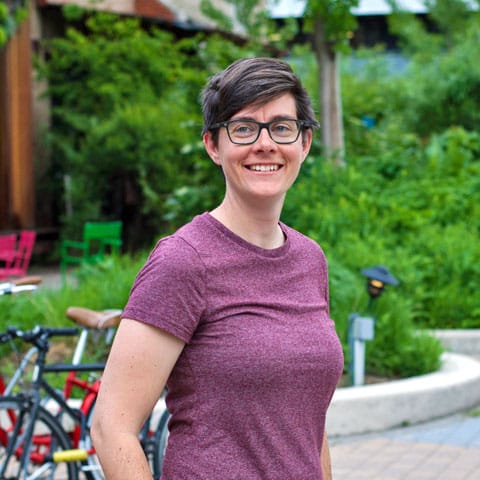 With the help of other program staff, Marika ensures that participants' trips are both safe and meaningful. Despite the breadth of the job, Marika's fellow staff have noted how she manages to approach each task with care, and displays resilience and a unique ability to maintain an upbeat attitude.
Having worked previously as a wilderness guide, Marika joined OBC just over two years ago as director of Toronto programs. She was drawn to the organization for its mission of bringing outdoor education to urban youth in Toronto. Through these programs, Marika has said, more students are able to access outdoor education – many of whom would otherwise be restricted by geographic, financial, or cultural factors. Around a year ago, Marika's role expanded as she also began overseeing the wilderness program in Northern Ontario. Marika also spearheaded new programming with the LGBTQ2 population at OBC.
The Magnus Flood Award was first introduced at Outward Bound Canada in the 1990s. Magnus, the award's namesake (pictured above playing banjo), made an indelible impact on OBC at that time by mentoring staff and students and displayed a passion for the organization's support of vulnerable individuals and populations. Today, his legacy is carried on by celebrating staff and instructors who go above and beyond in assisting the organization to provide participants with opportunity to discover all that Canada's wilderness has to offer, while also exploring and learning more about their own capabilities. The award was resurrected this year for the first time in 14 years to give staff and instructors the chance to recognize exceptional strides being made to pursue Outward Bound's mission.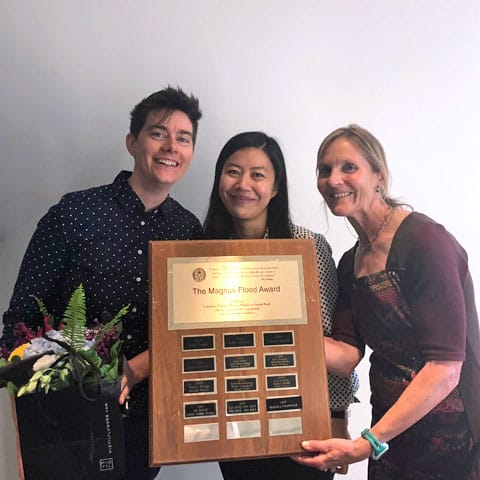 Upon receiving the Magnus Flood Award, Marika expressed her gratitude for the recognition, but also spoke about how the announcement of the award's return got her thinking about how many passionate staff members and instructors Outward Bound Canada is able to have: "When the survey went out and asked for people to be nominated, I just thought, and I'm not saying this as a cliché, but there are a lot of really wonderful people in this organization, coast to coast." With the reintroduction of the award and so many inspiring individuals among us, OBC looks forward to recognizing more exemplary work in accordance with our core values for years to come.