Why I Give to OBC – Edyta Pacuk
An Outward Bound Canada board member, since 2013 Edyta has also completed two Reach Beyond Expeditions, raising over $40,000 for Outward Bound's charitable programs. What's more, Edyta and her company, MarchFifteen Consulting Inc., have been generous supporters of the Women of Courage Program, and are this year helping to fund the first-ever Indigenous Women of Courage Expedition, taking place in Ontario this summer.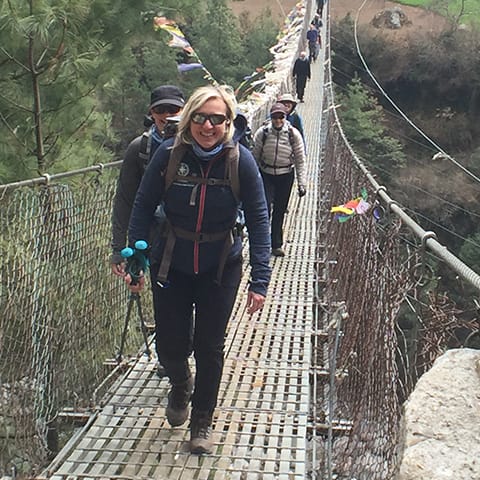 "Outward Bound Canada matters. We provide a unique and beautiful backdrop for people to better understand self and others, to embrace self and others with less prejudice and with more confidence. We help people regain their compass and carry on with the knowledge of their "true north." And with that we give, to those who want and to those who have the courage to embrace a new experience and adventure, a chance to transform and a belief that they can meet, bright-eyed, the life challenges that may lie ahead.
This is why I am involved with and support the growth, health and well-being of Outward Bound Canada. The commitment of everybody involved to live the organization's mission – to cultivate resilience, leadership, connections and compassion through inspiring and challenging journeys of self-discovery in the natural world – is simply inspiring. My participation in the two Reach Beyond Expeditions (Kilimanjaro and Everest Base Camp) as a fundraiser has only increased my respect for the loving and thoughtful discipline in which the experiences are led and facilitated.
I have been marked by my journeys with Outward Bound and will carry this mark, like so many others, for always."