Why We Give To OBC: The Slaight Family Foundation
The Slaight Family Foundation shares our passion for improving the well-being of Canada's Indigenous populations.
Outward Bound Canada is extremely thankful for the generous support from individuals, foundations and organizations that help us make our mission and vision a reality. We are proud to share the story of our collaboration with The Slaight Family Foundation.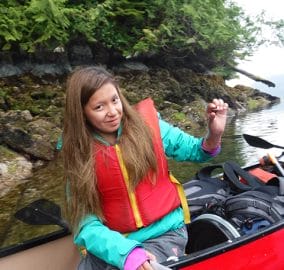 Established in 2008, The Slaight Family Foundation is committed to making a difference. The Foundation is particularly supportive of projects that help at-risk or disadvantaged youth and takes a strategic approach to philanthropy, preferring to fund programs that have a tangible impact on people's lives and are sustainable and longer term. To date, The Slaight Family has supported hundreds of projects within Canada and overseas, assisting at-risk youth, supporting various health research initiatives, encouraging new works of art and providing bursaries and endowment for students in need of financial support to continue their studies.
As part of one of the largest charitable donations aimed at Indigenous communities ever announced in Canada – more than $12 million to 15 not-for-profit organizations working to improve the physical, mental and social well-being of Canada's Indigenous populations – The Slaight Family Foundation has gifted $1 million over five years to help OBC expand program offerings for Indigenous youth and adults. This funding has allowed OBC to expand Indigenous programs across the country, supporting youth through curriculum–based leadership courses, prospective outdoor educators through focused Indigenous instructor training, and women survivors of trauma through the expansion of our Women of Courage program.
"Indigenous people throughout Canada need support – from within their communities and without – in order to thrive and I believe we all have a responsibility to offer that support, both privately and through government funding," said Gary Slaight, President and CEO of The Slaight Family Foundation. "We have sought the advice of Indigenous leaders across Canada in the development of these initiatives and are hopeful that these gifts will have a positive lasting impact on the lives of Indigenous Canadians, particularly youth. We are proud to be able to help make a difference."
Learn more about Outward Bound Canada's Indigenous Programs.