Anne Fitzgerald Elected as New Board Chair of Outward Bound Canada
Outward Bound Canada is pleased to announce that Anne Fitzgerald will serve as its new Chair of the Board of Directors. Elected at OBC's Annual General Meeting held on May 27, 2021, Fitzgerald has served on the board since 2013, with responsibilities that included chairing the Cabinet through a three-year fundraising campaign.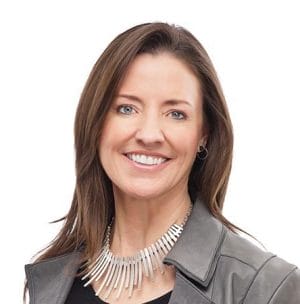 "Outward Bound has been part of my life since I was a teenager when I had my first opportunity to personally feel the positive effect that challenging outdoor experiences have in developing resilience and improving one's mental and physical health," said Fitzgerald. "For the past eight years, I've served on the board of OBC and am so honoured to now chair this group of exceptional directors and staff who care so deeply about providing life-changing experiences to as many people as we can. As we emerge from this year-long pandemic, the need to focus on mental health and resilience is ever more critical. OBC is here for exactly that purpose!"
As Chief Legal Officer for Cineplex Inc., Fitzgerald oversees all legal, corporate affairs and insurance matters relating to Cineplex and its subsidiaries; she also serves as Corporate Secretary. She has practiced law in both Canada and the United States, primarily in litigation roles in areas of corporate-commercial, securities, criminal, tax and entertainment. Fitzgerald is currently a member of the Board of Directors for each of the National Association of Theater Owners, the Movie Theatre Association of Canada (Vice Chair) and the Global Cinema Federation (Executive Committee) and previously served for 10 years on the board of the Academy of Canadian Cinema and Television (Governance and Audit Committees).
In addition to volunteering her time and expertise as the Chair of the Board of Directors of Outward Bound Canada, Fitzgerald serves on the Duke University Divinity School Board of Visitors. She was inducted as a Fellow of the Royal Canadian Geographic Society in 2012 and was honoured in 2014 as a National Post/ZSA General Counsel of the Year. In 2019, Fitzgerald was named by WXN as one of Canada's 100 Most Powerful Women. She holds a BA in Public Policy as well as a Juris Doctorate in Law, both from Duke University and holds the ICD.D designation from the Institute of Corporate Directors of the Rotman School of Management.