Make Peace with Winter 2023: A look back at Ontario's coolest conference
One of our favourite conferences of the year, Make Peace with Winter, was held at Camp Kawartha from January 20 to 22. This year it was even more special because our Ontario Wilderness Program Manager Maria Paterson was one of the co-chairs. She told us about the highlights of this unique event where Ontario's outdoor educators come together to share their knowledge and experiences with winter.
Organized by the Council of Outdoor Educators of Ontario (COEO), the conference brings together educators who want to learn how to share the outdoors with their students during the coldest months of the year. In addition to professional development and experiential learning, participants learn about winter ecology and traditional winter camping techniques, and take part in fun outdoor activities such as snowshoeing and cross-country skiing.
About 100 COEO members, including teachers, early childhood educators and students, participated in 25 workshops on a variety of outdoor education topics. This year, the conference focused on eliminating inequality in the outdoor education world- why it's so dominated by white males and how to make it more inclusive. The highlight was a "Walrus Talk" style presentation, where seven young BIPoC women gave seven-minute talks about their experiences in the outdoors.
"For me, as a white person, it was great to hear different perspectives and outdoor experiences than I'm used to. The presentations really resonated with the audience and it was nice and heartwarming to see that people were genuinely interested in the speakers' perspectives and in making the outdoor industry more inclusive," says Maria Paterson, who helped organize the conference.
                                                     The keynote speakers at the event
There were also important discussions about accessibility. In one well-attended workshop, a wheelchair user spoke about his experiences and how accessibility can be improved so people with different abilities can enjoy the benefits of the outdoors. "The energy was high and upbeat, it was a safe space for discussion about sensitive issues that impact outdoor education. I was excited and hopeful to witness the conversations about inclusion and how to bring about change in the outdoor industry," Maria concludes.
Check out some pictures from Make Peace with Winter 2023
Thanks to COEO member David Spencer for sharing some of his great photos from the event: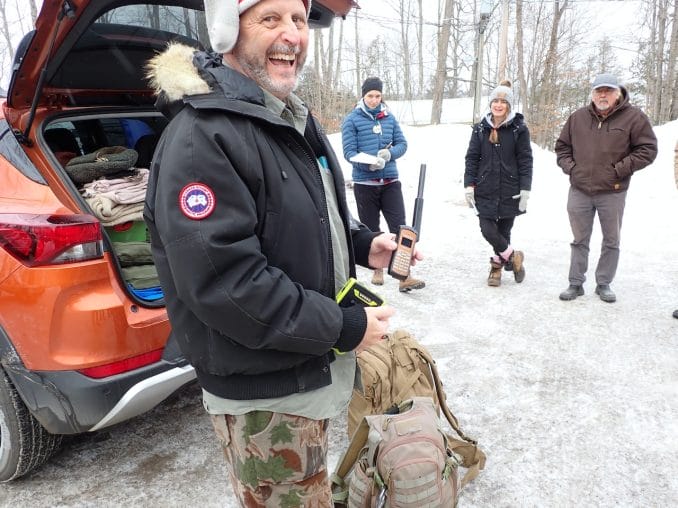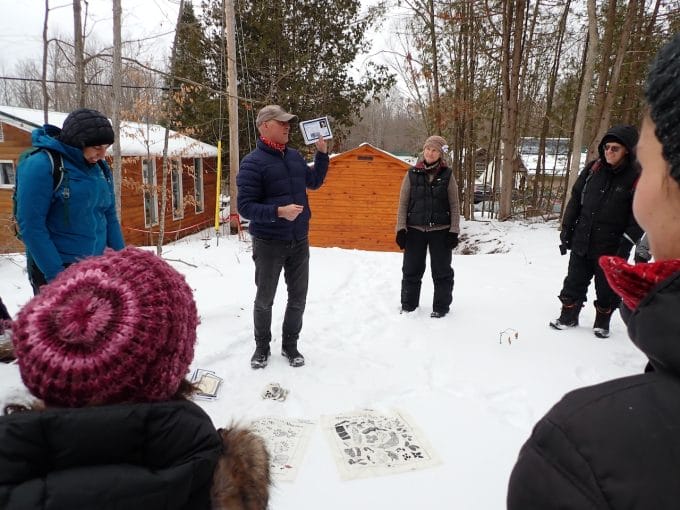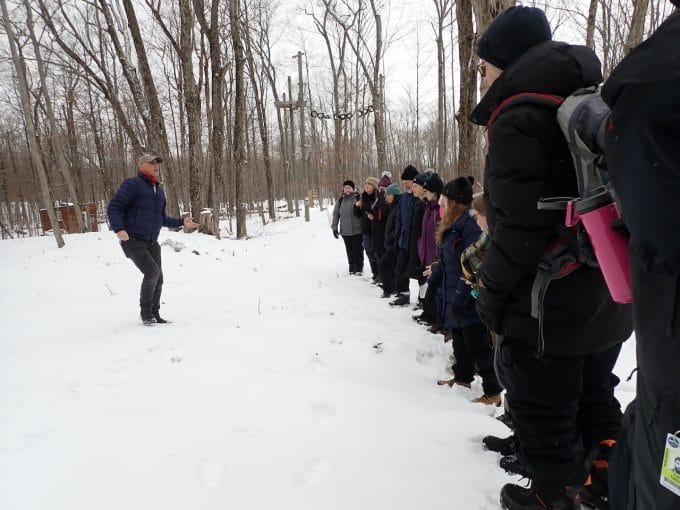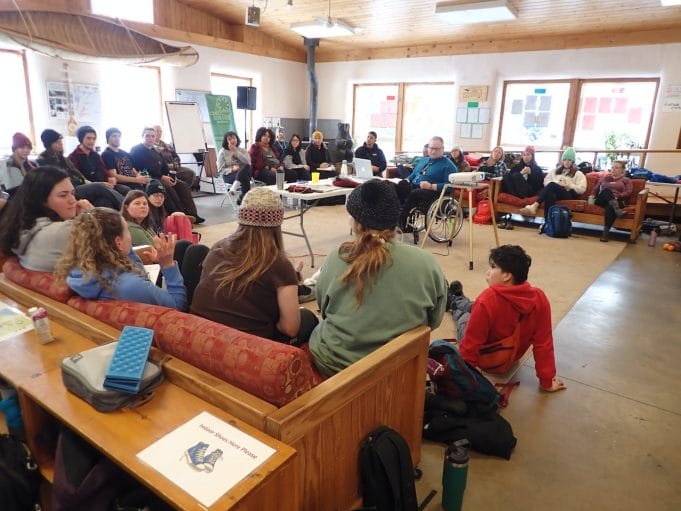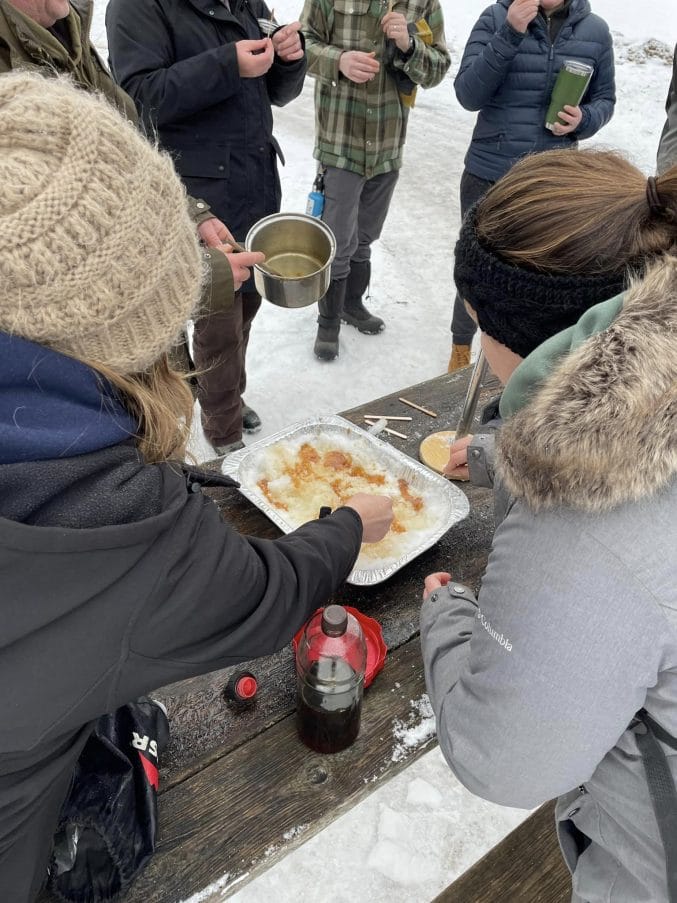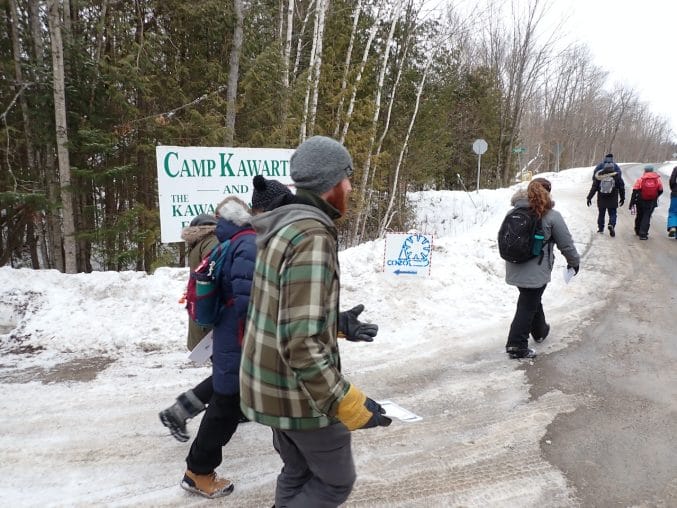 We're looking forward to the next COEO conference!
In addition to Make Peace with Winter, the Council of Outdoor Educators of Ontario will be hosting the annual 2023 Fall Conference in September, another wonderful opportunity to network and learn from other outdoor educators. You must be a member of COEO to attend, and the organization offers scholarships. Learn more about COEO and how to join.