Scholarships for Youth of Veteran Families
Are you between the ages of 12-19 and looking for an epic outdoor adventure? Did either of your parents serve or currently are serving in the Canadian Armed Forces? 
If the answer to both of these questions is YES, read on to learn about OBC's Scholarships for Youth of Veteran Families!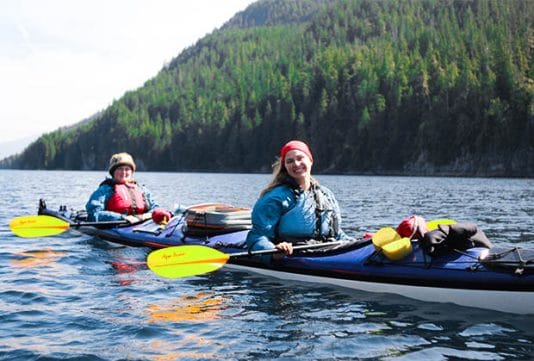 Starting in 2023 we're offering full scholarships for youth of parents or guardians who are or have been serving members of the Canadian Forces. We are thankful to W. Brett Wilson for providing this generous funding. 
Connect with yourself and your peers and develop your leadership potential! These full scholarships, which can be used for any of our courses in Canada, provide youth with the opportunity to join other young leaders from diverse backgrounds and lived experiences on extended wilderness-based expedition.
Eligibility Requirements
Applicant must be between 12–19 years of age and currently residing in Canada.
Applicant's parent/guardian must demonstrate their (current or previous) membership with the Canadian Armed Forces.
Applicant must demonstrate their desire to continue building their leadership capacity.
Applicant must understand the expectations of the program and provide informed consent.
Applicant must be interested and motivated to participate in the Outward Bound program.
.       
How to apply for Youth of Veteran Families funds:
Apply online for this scholarship during the registration process as you sign up for your course. Complete all required forms. Alternatively, you can complete this package by email or faxing it back to the Admissions Team, at admissions@outwardbound.ca or fax 866.328.9761. If you need further assistance to complete the application, please email or call us to discuss other options.
After we receive your scholarship application, we will contact you to arrange a phone call. The purpose of this call is for us to get to know you and determine if this experience is right for you. You may be requested to provide additional information or documentation. (We ask that both the applicant and their parent/guardian participate in the call.)
We notify all successful scholarship applicants by email. You will be required to sign a Funding Agreement to confirm your commitment. If your application is not approved, you will have the option to stay in the course and pay the full balance, or switch courses.