Why I Give to OBC – Rob Safrata
Rob is an OBC alumni who also got involved as part of the OBC Cabinet and as a past Board Chairman, generously giving his time and support to a cause that he believes "is a time-tested method of making a real difference."
This is why he chooses to give back to OBC:
Rob Safrata first got involved in Outward Bound Canada when he participated on a 9 month community leadership course, and took the teachings to heart.
"The course taught us that the best way to be involved in community was to really pick one community group and to focus on it," said Rob, who has been involved in OBC in various capacities since that first adventure.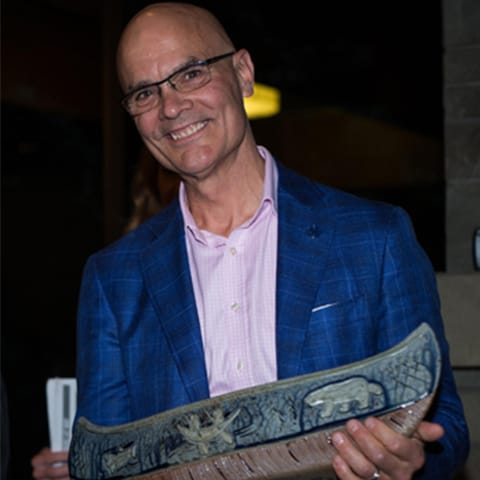 At different times, Rob was an OBC cabinet member, Board chair, and of course, program participant. Both he and his wife, Jacqueline, deeply believe in the transformative nature of the courses, in particular our Women of Courage program, which is a charitable, funded journey specifically for women who identify as having had trauma in their lives.
"Even in the short programs, I experienced and saw people make a shift, to gain some clarity and purpose in their lives that would stick, it wouldn't just pass," said Rob. "I think it's a rare experience to immerse with people and nature, to get away from daily routines and technology and to test myself in ways both mental and physical. I just think it allows for deeper thoughts, clarity, thinking. It allows for relationships to develop, to be deeper."
Rob has taken his passion for and belief in the outdoors as a place of healing and transformation into his professional life, as he currently is CEO of Changequity, which focuses on transforming high carbon-emitting companies into agents of ecological restoration. Rob continues to give back to his community through ongoing support to OBC – his most recent trip was a fundraising expedition to the Nahanni River – and to other organizations, such as the Young Presidents Organization.
When asked why someone considering giving to OBC should do so, Rob simply said; "I hope they'd see that Outward Bound is a time-tested method of making a real difference in people's lives."
Learn more about Outward Bound Canada's charitable programs and find out how you can donate.