Join us for a fundraising event in celebration of Outward Bound Canada's 50th anniversary and in support of its charitable programs for vulnerable youth and adults.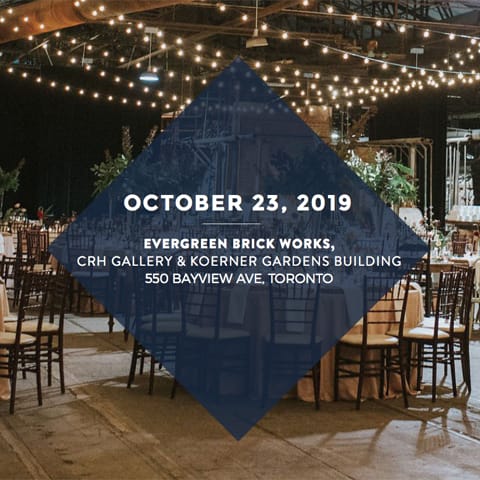 The Bound for Greatness Gala will be a significant fundraiser for OBC, celebrating 50 years of history in Canada, the individuals whose lives have been transformed through their OBC experience, and the supporters who have made it all possible. We will celebrate this and much more, all under the theme of outdoor elegance and with special consideration given to the event's impact on the environment.
HONOURING OBC CHAMPIONS
A special feature of the evening will be the recognition of the incredible and longstanding support of key OBC champions who have made a significant difference to our growth and enduring impact:
Jamie Anderson, Senior Advisor, RBC Capital Markets
Bart MacDougall, Senior Advisor/Former Chairman, 3Macs, a Division of Raymond James
Mary Thomson, Partner, Litigation and Dispute Resolution, Gowlings WLG
TICKET AND TABLE PRICING
Individual tickets and tables of 10 are now available for purchase:
Individual ticket: $500
Table (10 seats): $5000
If you would like to purchase by phone, please contact Megan McDonald at
1-888-688-9273 x230
SPONSORSHIP OPPORTUNITIES
The Bound for Greatness Gala will be a significant fundraiser for Outward Bound Canada. Gala sponsorship allows your organization to benefit from valuable branding and promotional opportunities, positive affiliation with a widely-respected heritage brand and alignment with an enduring national movement that has been changing lives for a half-century. Each sponsorship level also provides engagement opportunities for your team, clients or business partners. Most importantly, sponsorship of the gala plays a critical role in providing vulnerable communities with access to OBC's life-changing programs.
To learn about sponsorship opportunities, please contact Stefanie Crispino:
stefanie_crispino@outwardbound.ca, 1-888-688-9273 x227.
Thanks so much to our Sponsors
ADVENTURE LEVEL SPONSORS
JOURNEY LEVEL SPONSORS