Bounders' Log: Maddie
Two time Outward Bound Canada alumna, Maddie, shares her experience on our Northern Ontario Dogsledding Journey and our West Coast Expedition.
I first learned about Outward Bound while working toward my Duke of Edinburgh Award. As part of the criteria, I had to embark on an adventurous journey, and one of the organizations suggested to me was Outward Bound. I discovered all the unique courses that were offered for varying lengths of time, and I signed up for a weeklong canoe-camping trip off the coast of Vancouver Island. Though my trip was nearly a year ago now, I can still vividly remember what an unforgettable experience it was. Pushing off from the shore on the first day of the journey, I was nervous, unsure, meek and apprehensive of the week ahead. But seven days later on that same beach, a different person stepped out of that canoe; someone confident, invigorated and spirited.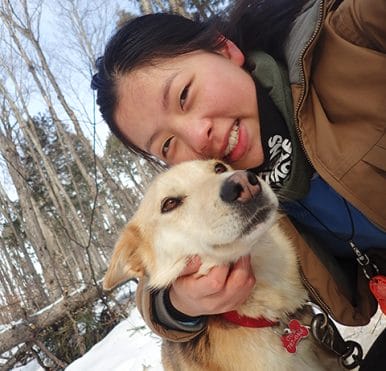 My trip had taught me so much about the environment I lived in everyday but had never given thought to before. And much to my surprise, I discovered things about myself I didn't know I had yet to learn. I realized that I was stronger, more capable and more daring than I thought. Once I returned home from my trip, I understood how important a strong sense of self was to stay grounded in the fast-moving world we are immersed in today.
My first Outward Bound trip was an adventure that had a lasting impact on me, so much so that only eight months later, I signed up for my second course. This time, I wanted to push myself to my limit, because I knew that was where I would learn the most. So I signed myself up for a week of dog sledding in Algonquin Park, Ontario. The course proved itself to be one of the most eye-opening journeys I have ever embarked on.
My physical comfort zone as well as my mental comfort zone was truly tested by sleepless nights plunging to below 25 or arduous hills that seemed to never end. But while there were times when I said to myself "What did you get yourself into?", there were just as many times where I said to myself "I am so glad I'm here". If anyone who is considering signing up for their first Outward Bound course is reading this article, I have four words for you; you won't regret it.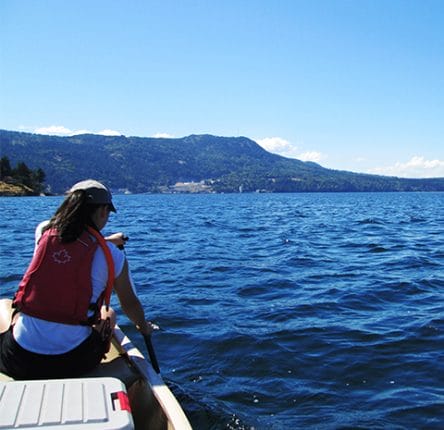 Though the thought of canoeing long distances, mountaineering to the peak of a mountain, spending a week with a group of strangers or pulling yourself away from your everyday routine may seem unappealing or even frightening, if you fully commit yourself to the course and go in with an open mind, you will be so glad you did. Because the people you meet on these courses and the memories you make are things that you hold forever. Often, in my own life, I find myself drawing on my experiences or things I learned on my Outward Bound journeys, and when I think about it, they are some of the happiest memories I have.